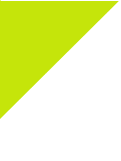 Our Mission

APS Chicago is a minority women-owned business operated by certified and qualified professionals with more than 25 years experience in the fields of hardware, systems development, networking and internet services.

Our mission is to make it easier, better and more affordable for our customers to own and operate computer systems and meet their information technology needs at very affordable prices. Efficient, fault-free operation of your hardware and applications, as well as your total satisfaction, are our goals. Toward this end, we respond immediately to your calls for assistance.
Chicago Metro On Site Virus Removal / Firewall Protection

Chicago Metro On Location Home / Office Network Installations (Wired and Wireless)

Emergency Data Recovery in Chicago and Chicagoland Suburbs

Chicago On Site Computer Home and Office Repairs Upgrades

Propalms, Remote Computing, Virtual Private Network (VPN) Solutions

Application Service Provider, ASP -- Alternative To Citrix but At Much Lower Cost

Nortel, Cisco, Avaya, NEC, Norsta, Voice Over IP (VOIP) Phone Systems Installation and Support

Web Based Video Monitoring and Security

E-Commerece Solutions, Custom Designed Web Sites

Personal Computers, Servers, Macs, Linus, Windows XP, Windows 2000, Windows 2003

Multi Location On Site Computer Support
Data Backup & Disaster Recovery Solution
Chicago Network Installation, Chicago Network Support and Security

APS Chicago is providing robust Networking solutions .Our networking services include Chicago Networking support, Chicago Network Planning, Chicago Network Consultant, Chicago Network solutions, Chicago Network programming, Chicago Network Analysis, Chicago Network implementation, Network installation Chicago, Chicago Network management, We are also serving our customer in Chicagoland suburbs for netwrok Support, Network service in Illinois, Networking service in Skokie, Networking services in Niles, Networking services in Morton Grove.APS Chicago provides Network Security to prevent any damage to your network, We are also working in Microsoft technologies, Windows 2000 Server, Windows Server 2003, Windows XP, Wired and Wireless Networks, Local Area Network, LAN, Wide Area Network, WAN, Routers, Broad band Connectivity, virtual private network, VPN Remote Access Service (RAS), Novell Netware, DNS, Proxy Severs, Mail servers, outlook, Web server, Active Server Directories.We are also providing software development, web development , web design and ecommerce solutions for Chicago and Chicagoland.

Hardware Support

APS Chicago is providing the following hardware support for Chicago networks and computer repair services.Cisco routers, Switches, HUB, Bridges, Cable, modem, workstations, client server, Firewall,
Internet connection, DSL Connection, Network join, Server problems, Network Problem, Remote Access, IP solutions, Protocols, Ethernet, Coaxial Cable , Token Ring , network cabling, data cabling, Chicago computer repairs, Chicago network repairs.

APS Chicago serving Chicago and Chicagoland

We are providing networking and computer repairs services in Chicago and the following suburbs:
West Suburbs: Oak Park, River Forest, Maywood, Bellwood, Hillside, Berkely, Melrose Park, Stone Park, Northlake, Elmwood Park, River Grove, Franklin Park, Bensenville, Harwood Heights, Norridge, Shiller Park, Rosemont.Serving Chicago and Chicagoland suburbs which includes Oak Park, River Forest, Maywood, Bellwood, Hillside, Berkely, Melrose Park, Stone Park, Northlake, Elmwood Park, River Grove, Franklin Park, Bensenville, Harwood Heights, Norridge, Shiller Park, Rosemont, Park Ridge, Des Plaines, Niles, Mount Prospect, Prospect Heights, Arlington Heights, Rolling Meadows, Schaumburg, Elk Grove Village, Hoffman Estates, Palatine, Lincolnwood, Evanston, Skokie, Wilmette, Winnetka, Northfield, Morton Grove, Glenview, Northbrook, Wheeling, Buffalo Grove, Deerfield, Highland Park, Highwood, Lake Forest, Lincolnshire, Long Grove and Lake Zurich beyond since 1996.